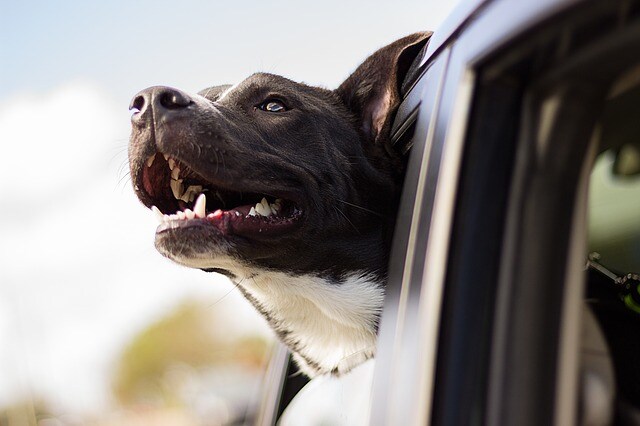 ​Safety and comfort are top concerns when traveling in the car with pets. If you are taking a long trip, a few preparations will help make the trip a success.
To keep your pet safe, make sure they are secure. If possible keep your pet inside of a crate while traveling. Carry your animal's vaccination records with you in case your pet becomes ill. Your pet should be wearing a collar with identifying tags. In addition to your pet's name tags should include your name, address, phone number, and your veterinarian's information. To keep your pet comfortable, take plenty of stops in well-lit, public places with large areas of grass, and allow your pet time to walk around and stretch their legs. Pets may be frightened during road trips, so be sure to keep them on a leash when you make stops.
For more tips on traveling with pets and pet-friendly vehicles, call Charlie's Dodge Chrysler Jeep RAM today.